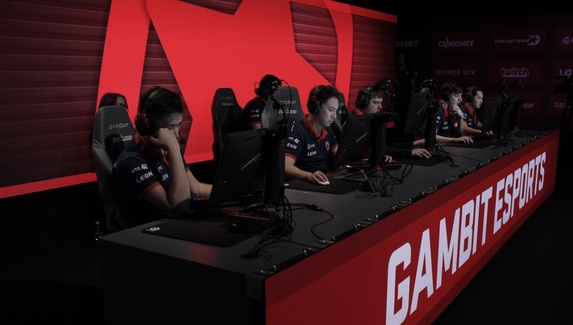 After an unsatisfactory performance at TI8 qualifier the team was released. Made a decision to reboot. We had been researching the market for two months, in July and August. Were considering our options in terms of forming a new team. In September we began negotiations, that's when post-TI reshuffles happen.
At that point we became interested in ferzee mix. We had talked to them for a while. There might have been better options on paper. But ferzee suited us more based on games review website it`s our criteria.
We considered them to be our best option. After some time we had to make additional changes. We had two transfers.
One from Espada, one from Team Spirit. It was a conscious decision. VANSKOR and KingR were aware that this might happen. They were notified that they are on probation. We were aware of our weaknesses.
Increasingly so after Kuala Lumpur Major. Results speak for themselves. Our team belongs in top 10 of the world ranking. Three-time silver medalists of international competitions gamepedia.com.
I'd say that ESL One Katowice deserves World Championship status. Some of the top teams were missing, but overall field was strong. They deservedly finished second at this championship. I agree. You've traveled with them to Minor in Kyiv.
What can you tell me about team dynamics? Unfortunately, we had a substitute at this tournament. Overall, I've seen them practice at our boot camp. We had an opportunity to talk to each other. What I like the most about this roster is the way they treat results. Having finished second with a substitute they were still frustrated that they didn't win.
It's an important evaluation criteria for me. Don't you think they are being too hard on themselves for second place finishes? Generally, each second place has an objective justification. The first time they finished second was justified.
At that point this roster was only two-weeks old. You must spoil before you spin well, but it was a successful spoil. Bucharest Minor had the strongest field out of any Minor.
As for second place in Katowice, it was our most successful second place. Since we eliminated fnatic, Mineski… Can't remember who we had in our group, I think Forward Gaming. Can't remember right now, but a lot of strong teams. The only team they weren't able to match was Team Secret. Objectively, top 1 or top 2 team all season long. In Kyiv we played with a stand-in.
How to view it from another angle? I think it's a correct stance, when no matter the obstacles, be it we are a new team, didn't manage to develop a synergy, or we had to use a stand-in, or Secret is one of the best teams in the world. We need time to figure out how to beat teams of their caliber. I think it's correct to expect a lot from yourself and follow your goal.
Take responsibility and don't be content with 2nd or 3rd places. Prepare yourself only for victories. It's a good quality. Let's switch to League of Legends. You have recently signed xTyLk.
Why did you recruit a player from Europe? We'd have to got back to explain the reasoning behind decisions we made at the end of 2018. After last year's World Championship we realized that international LoL made a huge step forward.
Our region is lagging behind. It manifests in more detailed research of opponents and own practice. It comes down to teams having two rosters or active subs. In major regions coaching staff plays a bigger role.
We understood that it's time for us to reboot and take it to the next level. It's a more complicated approach to practice. Having five players and a coach is not the same as having 6 – 7 players and subs being actually active and playing the same role in team's development as starting players. As for xTyLk, having had tryouts with CIS mid laners we understood that